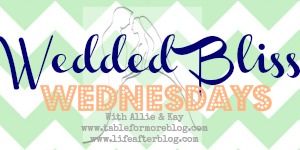 I saw this link up and just had to jump on it.
I mean, a whole post dedicated to the hubs?
Love.
I think he will love it, too. ;)
Introduce us to your husband! (What's his name? How old? What does he look like?)
My husband's name is Alex
(actually, it's James Alexander, but I only call him James when he is in trouble!)
He is 29 years old...turning the big 3-0 in January!
He's 6 feet tall with a slender athletic build, with bone straight brown hair and pretty brown eyes.
He's a very, very handsome guy!
What is your husband's favorite thing to do?
He loves to play golf,
but he also likes to watch his fave TV shows on the couch with me and the puppies.
What does your husband do Monday-Friday?
Up until about a month ago, his Monday-Friday was more like Monday-Sunday as he was a professional golfer (always on the road).
He now has a more traditional 9-5 and is in medical sales. So far, so good!
What was the FIRST thing you noticed about your husband when you met?
His deep, Southern voice. Sexy.
Also, his great sense of classic Southern style that I LOVE.
What is your husband's BEST quality?
I really don't have to choose just one, do I??
Okay...here are a few:
- he is kind (and has a great, big heart!)
- he is intelligent and can speak to almost any topic, making him exceptionally well-rounded
- he is funny and is insta-friends with almost everyone
- he is the BEST fur-baby-daddy anyone could ask for, and I know he will be a great dad to our biological kids one day!
What is your husband's biggest pet peeve?
Slow drivers in the fast lane.
People who don't accelerate when the light turns green.
People who don't know where they're going.
Okay, so bad drivers in general...nope, he does not like them one bit.
How does your husband feel about blogging?
I think he thinks it's cute. Since I'm still pretty new to it, I don't know if he thinks I am serious about sticking with it...but he should know that I am. :)
What is something you do/can do that makes your husband feel loved?
Bake for him.
I love to bake, and I know he loves fresh chocolate chip cookies or peach cobbler, just 'cause.
I like to show my feelings with baked goods. They speak from the heart.
So now you know about the most important guy in my life! I am such a lucky gal.